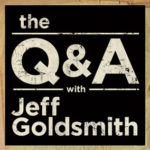 Miss a screening? Hear the Q&A in the podcast. Want invites to attend future screenings? Sign up for the screening series mailing list.

Attend a Q&A screening of Small Town Crime
January 11, 2018 @ 8:30 pm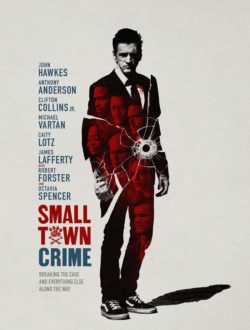 You and a guest are cordially invited to attend an advance screening of the hardboiled thriller—Small Town Crime—followed by a Q&A with screenwriter/directors The Nelms Brothers
(Eshom & Ian)!!!!
Not on our invite list? Get invites to future screenings: Sign up!
View a trailer for Small Town Crime.
Runtime: 91 minutes
Rating: Rated R for strong violence, language and some sexual references.
**As a courtesy to our guest, we ask that you stay for the Q&A.**
Synopsis:
Ex-cop Mike Kendall (John Hawkes) discovers the body of a young woman and, in an act of self-redemption, becomes hell bent on finding the killer. While his un-couth and quirky detective style helps break open the case, his dogged determination unwittingly puts his sister (Octavia Spencer) and best friend (Anthony Anderson) in danger.
Additional cast members include Robert Forster, Clifton Collins, Jr., Michael Vartan, James Lafferty, Daniel Sunjata, Caity Lotz, Jeremy Ratchford, Don Harvey, Stefanie Scott and Dale Dickey.
Parking is free in the lot next to the theater on Ivar. If that lot is full you may park at the alternate film school lot on the same side of the street just before Selma and Ivar. If parking on the street please read all signs.