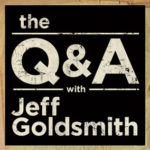 Miss a screening? Hear the Q&A in the podcast. Want invites to attend future screenings? Sign up for the screening series mailing list.

Attend a Q&A screening of A Futile and Stupid Gesture!!!
February 26, 2018 @ 7:30 pm

-

11:00 pm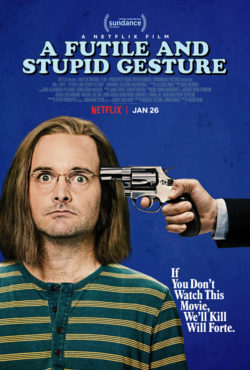 You and a guest are cordially invited to attend a screening
of the immesnely entertaining and hilarious new film—
A Futile and Stupid Gesture—followed by a Q&A with
producers Peter Principato and Jon Stern, co-writers
Michael Colton and John Aboud, and director David Wain!!!
**As a courtesy to our guests, we ask that you stay for the Q&A.**
THIS EVENT HAS ALREADY HAPPENED

Parking is free in the lot next to the theater on Ivar. If that lot is full you may park at the alternate film school lot on the same side of the street just before Selma and Ivar. If parking on the street please read all signs.
View a trailer for A Futile and Stupid Gesture.
Runtime: 101 minutes
Rating: TV-MA.
Logline:
The story of comedy wunderkind Doug Kenney, who co-created the National Lampoon, Caddyshack, and Animal House. Kenney was at the center of the 70's comedy counter-culture which gave birth to Saturday Night Live and a whole generation's way of looking at the world.
Synopsis:
A Futile and Stupid Gesture is based on the best selling 2006 book of the same name, by Josh Karp and chronicles the life and career of National Lampoon co-founder Doug Kenney. From director David Wain (Wet Hot American Summer) the book was adapted by Michael Colton & John Aboud (Children's Hospital).
A Futile and Stupid Gesture stars Will Forte (The Last Man on Earth) as Doug Kenney with Domhnall Gleeson (Ex Machina) portraying Henry Beard, one of the other founders of National Lampoon.
Doug Kenney co-founded the groundbreaking humor magazine National Lampoon in 1970, and went on to co-create the seminal movies Animal House and Caddyshack. His work was a major influence on subsequent generations of comedic writers and filmmakers.