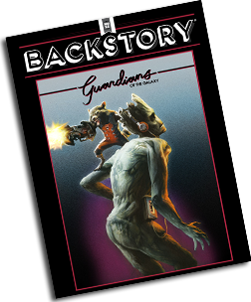 Click image above to display full-page artwork!
Folks,
Backstory issue 12 is now live on the iPad!
(all versions – even the mini)
We publish exclusively on the iPad and hope to have our magazine on the web in summer of 2014, so please understand this is a temporary home page.
There's a ton of great pieces in issue 12 – so – please check out a free PDF of our table of contents by clicking the link near the top right of this page.
Issue 12 contains plenty of in-depth interviews with top directors, actors, screenwriters, playwrights, artists and is enhanced with multimedia elements plus full length scripts and excerpts for you to read!
The twelfth issue of Backstory is jam packed with full-length interviews from today's most innovative storytellers and includes:
- Co-writer/director James Gunn was tasked with helming Marvel's riskiest film venture yet. Here's how he pulled it off.
PLUS: The Most Extensive Behind the Scenes Guardians Coverage Out there!
– Marvel head honcho Kevin Feige discusses his vision for the Marvel Cinematic Universe
– Editors Fred Raskin and Craig Wood talk about bringing their favorite scenes to life and what was left on the cutting room floor.
– Comic book legend Andy Lanning, who co-created this current incarnation of Guardians, on how he and partner Dan Abnett brought the comic back to life in 2008.
Dawn of the Planet of the Apes
When a new direction on the sequel was required, go-to writer Mark Bomback came in and wound up doing more than he ever envisioned.
PLUS: Director Matt Reeves on his journey to bring Apes to the big screen.
Retro: The Silence of the Lambs
Ted Tally talks about going inside the mind of Hannibal Lecter and writing his Oscar-winning adaptation.
TV DVR'D: Hannibal
Writer-creator Bryan Fuller and director David Slade discuss bringing the delectable doctor to the small screen.
Sin City 2: A Dame to Kill For
Writer and co-director Frank Miller on the return to his pulp-noir comic original.
Black List Tales: The Remains
Meaghan Oppenheimer hit the Black List with her script about death, love and a twisted road trip. Plus read her entire screenplay.
Re-Cut: Topher Grace's Close Encounters of the Third Kind
The thesp-turned editor-hobbyist is at it again, as he sharpens his knives and chops away at a sci-fi classic's runtime—with entertainingly good results.
Begin Again
John Carney, the writer-director of the smash hit Once, explains how he tuned up another musical movie after falling in love with New York City.
Calvary
John Michael McDonagh's 2014 Sundance hit makes its way to a screen near you as we witness a priest do his best to battle dark forces.
The Giver
Michael Mitnick talks about adapting his favorite book into a hotly anticipated film after reviving it from development hell.
Life After Beth
Writer-director Jeff Baena on letting his script die over and over again on its road to the screen.
Plus, more in-depth interviews featuring:
James Ward Byrkit on his microbudget sci-fi thriller Coherence, Elan Mastai on his breakthrough, award-winning romantic comedy What If; a look inside the new Blu-Ray set of Twin Peaks, a stage play musical take on the indie Donkey Kong doc The King of Kong plus—the long-awaited return of Weird Al Yankovic!
How much more? Download or view a full issue 11 Table of Contents PDF by clicking on it on the top right of this page!
TO READ THE MAGAZINE RIGHT NOW: Type Backstory into the iPad App store and you can download the Backstory app for free.
Once you've downloaded the app – it will open in your Apple newsstand and when you touch the cover, it will then open the app offering you issue 01 for free (for a limited time) or issues 02, 03, 04, 05, 06, 07, 08, 09, 10, 11 and 12 for $4.99 each.
If you want to save some money, please consider subscribing!
If you do not own an iPad – stay tuned for updates! We will be launching a fully interactive web version RIGHT HERE hopefully in summer of 2014 – so please check back soon!
—Thank you for helping spread the word and remember Issue 01 is still free!—
WE'RE BUILDING THINGS FAST – CHECK BACK SOON FOR UPDATES!